Time is running out on the current Exeposé Comment editors Dave Reynolds and James Bennett. They give you the insights into what it's like to be them.
1) GIFs are great.
Admittedly not the highbrow journalism we set out to do but GIFs bring in the readers en masse. We really did try to get you to read some serious pieces but sadly you just weren't interested. You'll notice we've even dumbed down this article into a list format to make it a bit more readable for you.
2) People get really angry…especially if you miss Thom Yorke off a greatest alumnus list.
It's quite refreshing in a way to see lots of angry comments at the bottom of an article. It normally means you'll get someone to write a response and then you end up with plenty of content. Also, at least people are reading your work. Comment is meant to be controversial so disagreements are going to happen. Very rarely has it ever got personal which is good to see. Enough time has passed for us to confess to missing Thom Yorke off the original 'Exeter's favourite Alumnus' list but we listened to you, the people, and he went on to win so it was all fine in the end.
3) You lose a lot of Facebook friends and Twitter followers.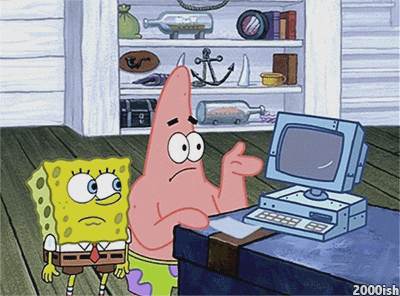 As you have probably noticed, one of the perks of the job is that you get the chance to spam a lot of groups. Special apologies need to go out to anyone who is a member of either Labour Students, Conservative Future, Freedom Society, Socialist Students or the Lib Dems. The biggest apologies if you're a member of all five of these Facebook groups…but then again that could be your fault. All of this spamming leads to a lot of people deciding it's all too much and permanently removing us from their lives. Thanks Exeposé.
4) Days on end can be wasted staring at Google Analytics
This brings about endless amounts of fun. You've publicised your article and now it's time for the fun bit. Sit back and watch the sharp spikes as the number of people on the site rockets up. At least that's what you hope will happen. It's so addictive looking at this as there's always a chance the numbers might go back up again. Go off in a huff when everyone has clicked off the article you've just published. Come back fresh tomorrow with another one.
5) It is really good fun.
Whether it be attending UKIP Spring conferences, sitting through Blurred Lines debates or asking people to write about the Forum revolving doors, every day is completely different and it has all been very enjoyable. Yes, it can be a lot of work but it is very rewarding. We wish whoever gets to take over our job all the very best.
James Bennett and David Reynolds
bookmark me