So you've come to Exeter – *applause* – yet perhaps you had higher aspirations?
…until Oxbridge went and did this.
But here's the deal: reject bitch faces doesn't look good on anyone…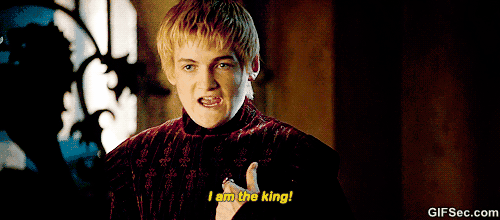 …so get over yourself with the help a GOT perspective, showing why Exeter is the only logical place to come.
You could be up North  
Freezing your backside off in Summer.
Trying even harder to be Oxbridge…
…and being slightly in over your head.
Or you could be beyond the wall
Scottish? come for free! English? Pay nine grand you peasants. This is the land where bros, hoes and foes all come before crows. And let's not forget, this is also the realm of Alex Salmond.
You could be in the Russell Coop
With a main building could that looks extra-terrestrial…
…or several that are concrete stone monstrosities 
Sorry Warwick Southampton Essex East Anglia.
You could be in Oxbridge
Where everyone thinks you go to Hogwarts…
…and you think the rest of the world are Muggles
Essay stress reaches a whole new level.
Getting employed afterwards means you actually have to pay back your loan.
Good luck with that…
As luck would have it, you picked Highgarden – celebrate!
Not only are you surrounded by more trees than the entire North, but Margeary Tyrell is made for Exeter.
Kindness is voluntary (especially when puppies are involved).
Sarcasm is on a Chandler Bing.
Dress-code is just a teensy bit slutty, but it's all in the name of Sexeter. There's a reputation to uphold.
Last but not least, you know how to play the game of thrones.
Being Margery smart – aka avoiding Unit 1 on a Saturday – is a gift at University. It helps you avoid these people…

You made a good choice.