Efforts to tackle a major fire, which started early Wednesday afternoon, were expected to continue into the early hours of Thursday morning.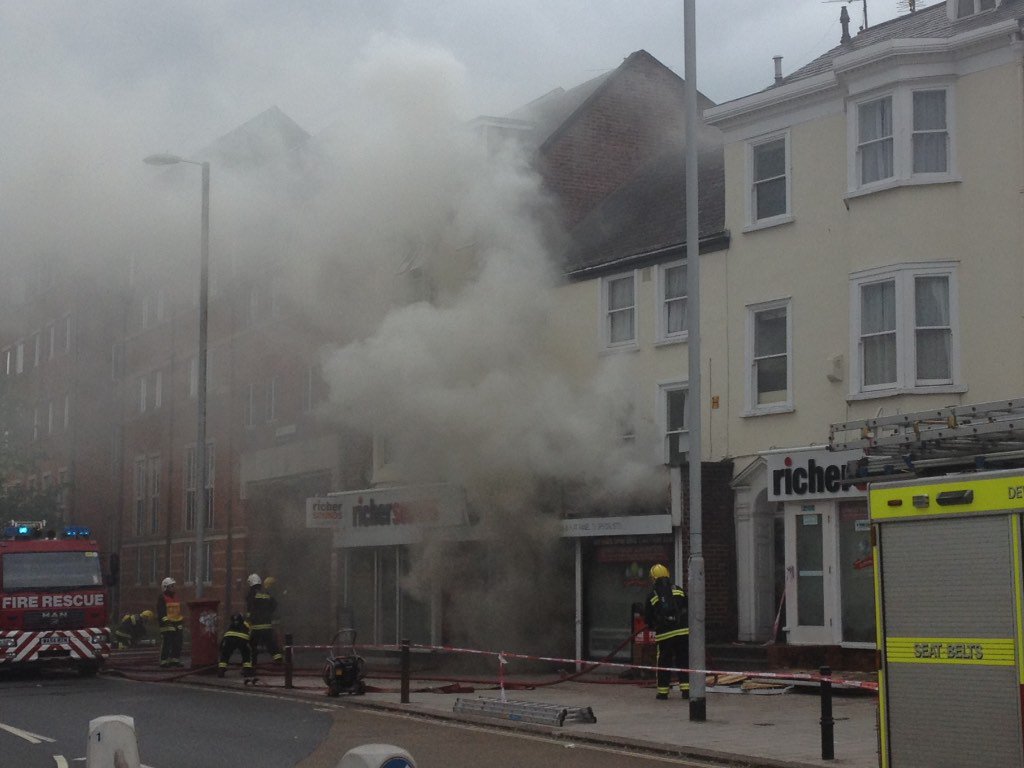 The fire started at around 1.45pm on Wednesday in the basement of Richer Sounds on Sidwell Street.
Smoke was seen from across the city and people have been evacuated from their homes including some international students. Police also advised local residents and businesses to shut their windows. However, it is believed that no one was hurt by the fire.
At least 15 fire engines were called to the scene to tackle the blaze at its peak. The fire also led to a number of road closures in the city centre including St Anne's roundabout, Old Tiverton Road, Blackboy Road and Sidwell Street.
In a statement Devon and Cornwall Police said they anticipated all road closures to continue until 2am at the earliest:
Fire are expecting to be at the scene throughout the night tackling this fire and damping down."

"We anticipate that roads closures will be in place until 2am at the earliest."

– DEVON & CORNWALL POLICE
Dominos Pizza also showed their support at about 5.30pm by handing out free slices of pizza to the firefighters and others trying to contain the fire.
Exeter Council have advised people to contact them, @ExeterCouncil, if they cannot return to their home.
On a lighter note – someone on Twitter also said they overheard a man on the phone saying: "Yeah fire is still going. The whole of Exeter stinks. Haha no not how it normally does."