Twenty hours into my time with Far Cry 2 I had shot, hacked and burnt enough men to fill ten graveyards. I set about scouring the remnants of a freshly waged battlefield with mechanised efficiency, stripping and looting the bullet ridden, charred airstrip of any supplies. The silence was punctuated by agonised screams: a survivor, terminal, crawling towards safety. I weigh up shooting him – waste of a bullet. Before he can raise his pistol, a machete ends him with the rehearsed precision of countless practice.
The violence on display is hardly unique to the game. Think of any mainstream First Person Shooter of late. Chances are the number of pixelated corpses piled behind you is in the triple digits. You kill waves of enemies before reaching a plot beat then rinse and repeat. Walt Williams – lead writer for Spec Ops: The Line – In a particularly good GDC talk, criticised the industry's reliance on violence as the primary mechanic, pointing towards how killing isn't just routine anymore, but "filler". As developers aspire towards more meaningful and developed narratives, the story and the mechanics they contextualise can often hit some kind of uncanny valley.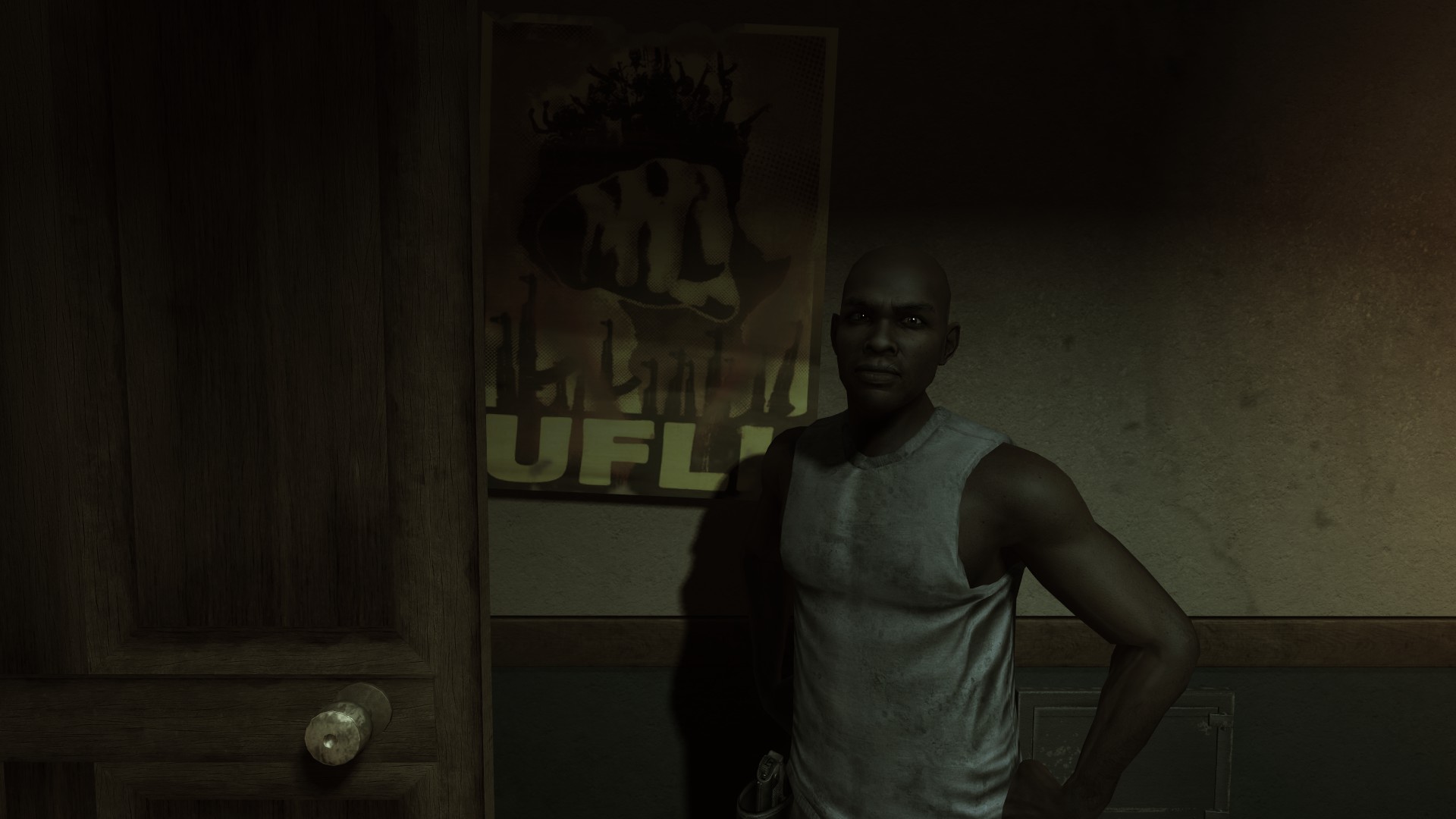 Even worse, often the killing feels irrelevant, detached from or even clashing with the story being told. Naughty Dog's Uncharted series has been the archetypal example: the protagonist Nathan Drake's characterisation as a lovable wisecracking rogue doesn't quite sit with the games demand for the slaughtering waves of enemies to progress. What the plot tries to communicate clashes with the mechanics.
"Ludo-Narrative Dissonance" is the term, coined strangely enough by Clint Hocking, creative director of Far Cry 2. It seems appropriate then that as an Open World FPS – rather than wrestling with its mechanics, FC2 embraces it as the fundamental focus of its narrative.
Loosely based off Joseph Conrad's novella Heart of Darkness, the game's plot tasks you as a mercenary foreign to an unnamed African nation, sent to assassinate the game's Kurtz equivalent – the Jackal – a notorious arms dealer fuelling both sides of a (fictional) Central African civil war. The plotting is solid, beautifully grim in its starkness of tone, unyielding in a bleak fatalism that makes Game of Thrones look optimistic. Compared to most media that provide some form of moral insulation, some sympathy or righteousness to the protagonist's violence, Far Cry 2 provides none. Stranded, and with your contract a failure, you undertake missions from the nation's two warring factions – the details of which near invariably amount to war crimes; destroying the nation's access to malarial medicine and clean water in order to spite the rival faction.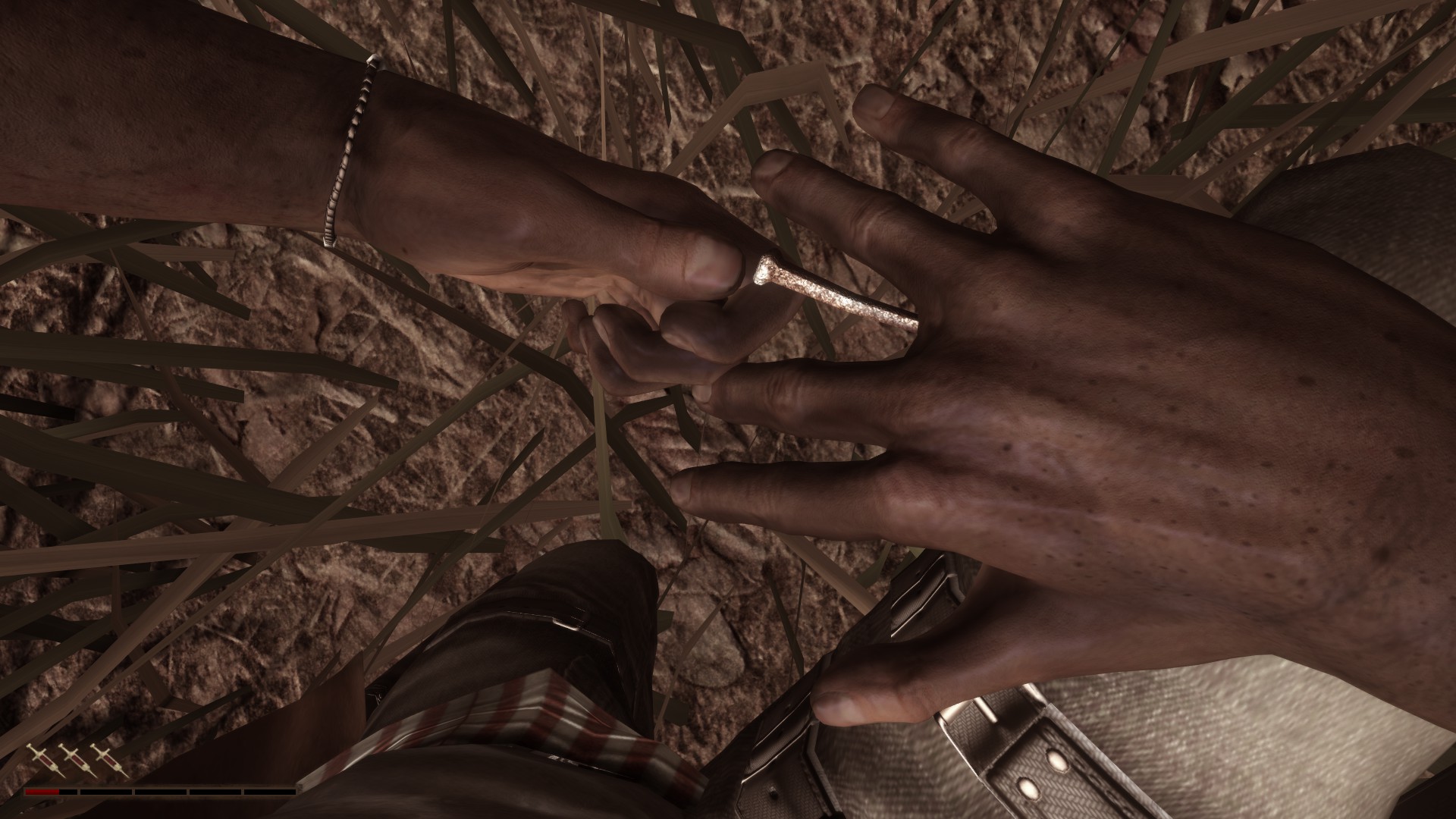 You choose your character from twelve ex-pat mercenaries (whom the game refers to as "buddies"). Those unpicked populate the world, offering assistance in battle, ways to subvert the main missions and, of course, side quests. For all their individual quirks they are all united by their self-interest, exploiting the turmoil and suffering for their own self-interest. They hold a mirror to the player, reminding you just what you are: not a hero, but just another gun for hire in land infested with them, engaging in bloody skirmish after bloody skirmish. There's no conflict of interest here. You play a character whose profession and history is in violence – killing to him is no less banal and expected as it is in an FPS – it's just what you do.
French Film-maker Francois Truffaut (supposedly) claimed it's impossible to make an anti-war film, and that despite the creator's intentions, the carnage on display can only be, well, displayed. No matter how many tearful orphans you show, there is vicarious spectacle in bloodletting. Far Cry 2 doesn't hypocritically guilt-trip you for enjoying the thrill of its fantastically emergent gunfights. In fact, it never comments at all, watching with indifference as you burn your nth victim alive – "staring back at you with lidless, reptilian eyes", as Tom Bissel put it.
Nothing if not consistent, Far Cry 2 is more elegant than that. For every gun broken, vehicle beached, and enemy killed there's always something to replace it. You spend upwards of 20 minutes driving to your objective, slogging your way through outposts and convoys just to reach your objective. Once all lie died, you travel back, finding the guard posts repopulated by another batch of bellicose militia. Rinse and repeat. If it sounds like bad design, I'd agree, but Far Cry 2 is one of those rare big budget titles where every design quirk and decision feels like it's a part of a singular, coherent vision – one which systematically discounts the player.
Even the game's structure works against you: most of the main missions exist as literal busywork that whilst may reinforce tone and theme, their failure to advance the game's plot undermines the player's sense of progression. The few plot beats that exist are padded apart with so many of these jobs that the player will spend hour after hour wrestling outpost after outpost, committing war crime after war crime with nothing to show for it. When the plot does escalate, thrusting you into the power plays of either faction, with surprising amounts of player agency in deciding who lives and who dies, Far Cry 2 shows its hand yet again. Act 1 raises the stakes, culminating in you fleeing the region, only for Act 2 to set you back to business as usual. You assassinate both warlords, only for their foreign advisors to take control. The absurdity of foreigners waging and perpetuating a civil war goes by unquestioned. Kill them and another pack of despots take their place. The task that brought you here? You never even finish it.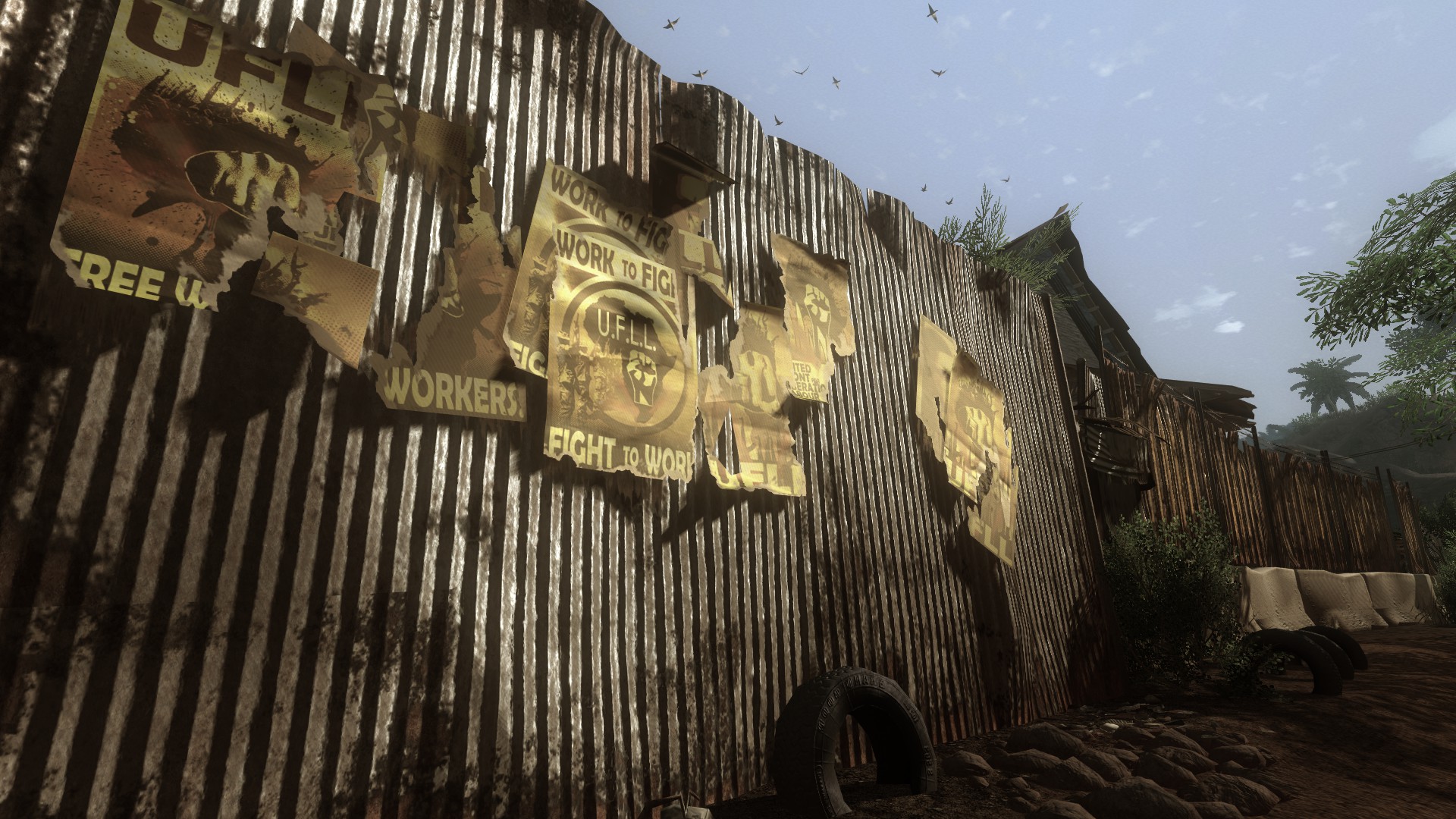 Playing Far Cry 2 is an exercise in resignation. For an entry in a genre so entrenched in juvenile power fantasy to so consistently undermine and disempower the player is inspired, inverting genre convention to elicit not joy, but exhaustion. Walt Williams, when talking about the narrative problems posed by the shooter's violence, stated his solution for Spec Ops was to make the violence of a shooter meaningful; Far Cry 2 succeeds by making it suffocatingly pointless.