Trends to Watch in 2021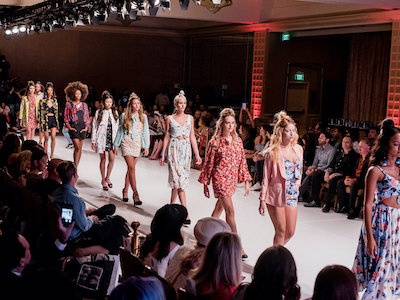 Sienna White discusses what can we expect from fashion this year
The beginning of the pandemic last year meant that many of us saw little more than our own four walls for the majority of the time and our shopping habits undeniably reflected this: fashion's buzzword for 2020 was 'loungewear' – or perhaps even 'pyjamas'.
2021 started with yet another lockdown, but the introduction of the new vaccine may mean that, with any luck, by the summer we will be able to justify the hoards of clothes we spent our time buying during quarantine by actually wearing them out. Daisy Jordan, Editor and Stylist of Wear Next, forecasts a bolder and sophisticated take on the meteoric rise of comfy attire for the upcoming year.
Slouchy denim and baseball caps, seen in the street-style of models such as Kaia Gerber and Gigi Hadid, demonstrate that even the most high-fashion amongst us are becoming less prepared to give up comfort in pursuit of stylishness. We can expect collections that emulate this growing trend in the coming months.
More controversially (and with more potential for faux pas), many high fashion spring/summer runways saw the return of netting – maybe making up for the lack of opportunity for experimentation in 2020? The High Street will almost certainly jump on the bandwagon with mesh dresses, tops and even skirts.
Classic summer trends involving bold, bright colours – think yellows, florals and pastels – are also all likely to be popular again as we move towards the warmer months.
The message from the fashion forecasts for 2021 seems to be that we can make adventurous and colourful choices without sacrificing comfort. While none of us know how the next few months will pan out, one thing we can determine is how we dress – so be bold!