Students stand in solidarity with Palestine at Forum teach-in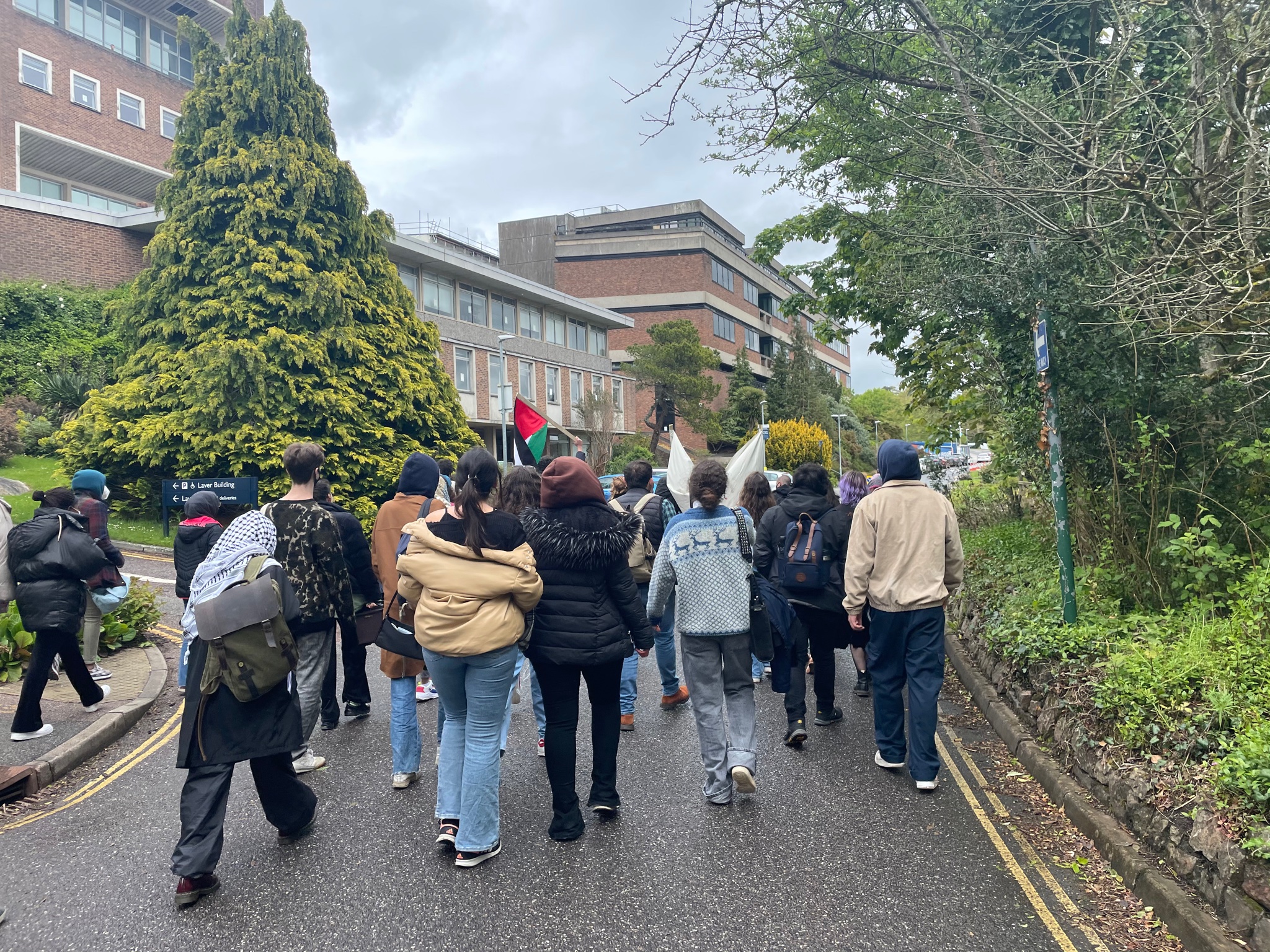 Students and University staff from Exeter for Palestine call for the University to be held accountable for their role in Israeli state violence.
The teach-in, held outside the Forum on 21 May from 12pm to 2pm, sought to educate students and staff about the Israeli-Palestinian conflict and its roots in settler colonialism. The event also drew attention to the University's ties with arms companies and suppliers of Israel's military.
The event was organised by undergraduate and postgraduate students, including members of Exeter Friends of Palestine. Numerous speakers called for the University of Exeter to follow in their movement to boycott and divest funding from Israeli institutions and organisations. They stated that boycotts and divestment 'target these relations which make us structurally compromised.'
The final part of the protest saw demonstrators moving from the Forum to outside the Harrison building. Upon arriving at the building, an open letter encouraging the department to cut ties with Israel was handed to staff. Chants calling for the freedom of Palestine could be heard amongst the crowd.
The University currently has research partnerships with military service companies like QinetiQ, the eighth largest arms service company in the UK. QinetiQ's watchkeeper drones have been "tested on Palestinian civilians in Gaza" according to the Palestine Solidarity Campaign.
The teach-in was part of a broader series of protests organised by Exeter for Palestine in the city, with protests in Bedford Square happening on 22 and 23 May between 12pm and 2pm.